Currently Accepting New Clients
Professional Rate
My rate is $180 for a 50-minute individual therapy session, and $260 for an 80-minute couples therapy session.. I reserve a limited number of hours/per week in my schedule for income-based sliding scale services. Please ask about sliding scale and reduced fee services. I offer a free initial 20-minute meet & greet to learn more about my services and to figure out if I am a good fit for your your needs.
Insurance Carriers
San Francisco Health Plan Cigna, and Healthy San Francisco

​For Out-of-Network Insurance plan options -- please first check with your carrier for PPO/POS/Out-of-Network coverage. If you have this type of coverage, the office will provide you with a statement of services ("superbill") for you to seek reimbursement. At the moment, we do not accept HMO insurance programs. Please check with your insurance carrier for out-of-network options and/or ask about sliding scale private pay rates.
Community Programs
Currently accepting:
Members from the California Victims of Crime Program (CAL-VCP, VOC)
Powered by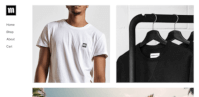 Create your own unique website with customizable templates.